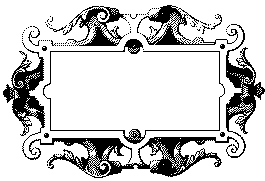 TO
Betty's Family Tree

The bulk of my ancestors come from Genesee and Wyoming Counties in New York State, but many other counties are represented as well as other States (Massachusetts, Ohio, Pennsylvania, Washington, California, to name a few!) Countries include USA, Canada, France, and England. Please conact me for further info as the genealogies stop a least a generation before the living generations.


WICKS/WEEKS

JONES

HAMMOND

SAYRE

WALBRIDGE

HEINTZ

BRADFIELD

HOYT/HAIGHT

HINDS

New

Please visit my
Professional Genealogy and Family History Research website.


While I am "doing" my genealogy in libraries and historical societies, my husband has found a hobby to keep him busy! He collects odd and intersting ( at least in HIS EYES ! )bits of history and other items. I have added them here for your enjoyment !
Since he , in essence, "digs them up" - click on the icon below to see what he has found.





Please note: To contact me via email you must type in my address. I had to remove the easy link because of too much spam and junk mail in my mailbox !

View My Guestbook
Sign My Guestbook

Please visit some of my other web sites:

Betty Thomas Professional Genealogy and Family History Research

Boylston Historical Society, Boylston , MA

Genesee County (NY) GenWeb

Wyoming County (NY) GenWeb

Worcester County (MA) GenWeb

Massachusetts(state) GenWeb


This is a work in progress---Please return often!!
Copyright © Betty L. Thomas, 1999-2006